If you have ever been wildly in love, you definitely know this feeling of readiness to do anything for the beloved one. When it comes to weddings in the modern days, people tend not only to organize them in the more up-to-date and interesting way but also design their wedding rings rather unexpectedly. Many couples prefer to make a tattoo of their wedding rings as a symbol of endless love and devotion which would accompany them until the end of their days.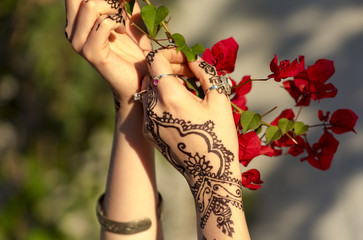 However, for some love fades away and comes the divorce case in court. Whether you like it or not, this is the real life and you have to consider it in your wedding decisions. Maybe, it would be better to simply buy that Tiffany&Co ring for your spouse or husband than leave a life-long mark on your body. In case things have already not worked out well, we have got an interesting solution for you – a cover-up tattoo!
Ideas To Ring Finger Cover Up Tattoos
There is no problem in our lives which could not be somehow solved. Given the insignificance of unfortunate tattoos as compared to greater problems, these can easily be solved with the help of the covers. So, once you know that the time has come for you to sponge out the memory of your ex, make sure to make the next appointment with your tattoo master and use one of our suggestions therefor!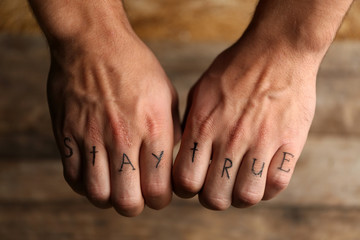 Here are some of the most interesting ideas for your finger ring tattoo cover:
hand mehendi:

one of the most efficient variants for women who have sacrificed part of their bodies for the cause of love and regret it. If you had a rather small and ring-like tattoo, you can easily cover it with a piece or a full mehendi painting. Make sure to look for some cool designs online or consult your master!

abstract design:

if your ring had a more vivid form and covered larger part of the finger, abstract will always work the best. Both women and men can easily adapt this idea and turn it into the real piece of art on the hand.

lion or any other animal:

especially suitable to men or rather strong women, a depiction of a lion head will empower you to make brave decisions in all spheres of your life. It will not only perfectly cover your unfortunate tattoo, but will also become your place of power and inspiration, so do not hesitate to try it out.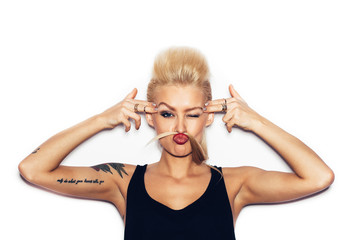 To wrap things up, if for any reason your love story has turned out to be not that successful as you wanted it to, no worries in here! Your finger ring tattoo has a chance for a second life and a more successful one. Make sure to cover it up with one of our suggestions or design your own and all the bad feelings or memories go!