Whenever you wish to start looking better, one of the basic things girls should consider is color palettes. In the fashion and beauty industry this is known as seasonal colour analysis or, in other words, a method of determining which colors suit you the best for each season of the year. For those well-acquainted with color matching, choosing a lipstick color or eyeshadows is nothing but a simple task. Others, especially girls and women with blonde hair, will find this article especially helpful.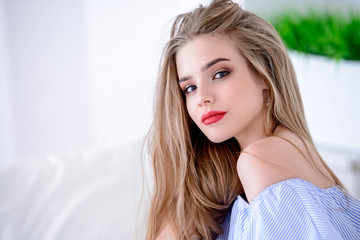 In order to choose a color which would perfectly suit, you have to ensure that answers on the following questions do not fall into a "no" category:
Do your eyes, skin and hair glow?

Are your imperfections reduced and are not that striking?

Do you look bright and confident?

Do you have a coherent and decent image?
Once all of the answers to the mentioned above questions are positive, you know that the color you have chosen is that one and only. However, how to achieve such a result is a rather demanding task. The first thing for you to do is to understand which color type you are, based on the color of your hair, skin, and eyes. Then, you will be able to try the color suggested by this approach and see whether you fall into one of the four precise categories or rather belong to one of the subcategories.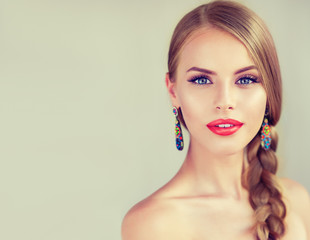 Choosing the Best Lipsense Colors for Blondes
To begin with, Lipsense is not a simple lipstick or lip balm, it is a brand new solution allowing you to enjoy  waterproof, not kiss-off, smear-off, rub-off or budge-off lips for longer than you would expect. Given a variety of color solutions, you will definitely find the color which was made just for you. And even if is not on the shelves yet, you are free to mix it up from the already existing tints.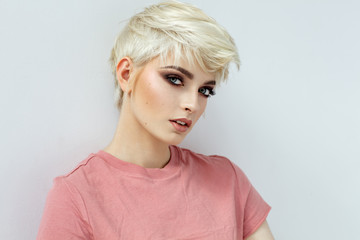 In case your skin is of clear and warm undertone while the hair is blonde or any of the blonde undertones, you fall into the spring color category. Therefore, some of the following color solutions will most likely enhance the appearance and make you glow, shine and be just the most beautiful version of yourself:
cranberry lipsense;

currant lipsense;

pink champagne lipsense;

rhubarb lipsense;

strawberry lipsense;

pink ice lipsense;

mauve ice lipsense.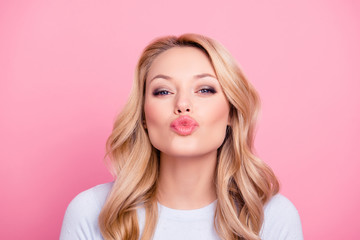 All in all, everyone is different and therefore has to find your own color solutions regarding  makeup or even clothing. To ensure the correctness of the choice, you may check what is the season profile you belong to and what suits people with the alike features. After doing so, you will still have to double-check the answer with real colors and try ons. If things work out perfectly, then you are free to go for that lipsense!